RHS Graduation to Take Place at DAR Constitution Hall
On June 10, Rockville High School (RHS) will hold graduation at DAR Constitution Hall in Washington D.C.  Traditionally, graduation has taken place at  DAR Constitution Hall, but last year graduation took place at the RHS stadium because of COVID-19; a lot of students believed this to be more practical.
 Some students have shown distress over graduation taking place in D.C, as it is farther and has less parking. Students and families will have to find parking on their own. This can be challenging because parking is limited and D.C is often busy on weekdays. A simple solution to this can be carpooling to help save the limited spots.
"It is very out of the way and is a tough commute for many in our school," senior David Cruz said.
Despite the location, many students have voiced their excitement for graduation and are looking forward to taking their next step in life after earning their diploma. 
"Next year I plan on attending Arizona State University and studying environmental engineering," senior Halle Huber said.
Students will walk on stage as the band performs the national anthem and our alma mater. 
"I'm excited to be able to perform one final time," four year band member Huber said.
Senior SGA class president Andre Kessel will open the ceremony with a welcome speech. Following Kessel, SGA president Jileen DeGuzman will deliver a farewell speech.  
Various teachers and faculty will attend graduation to cheer on their past and current students as they say their official goodbye to RHS.
"I will definitely miss Rockville," Huber said.
View Comments (1)
About the Contributor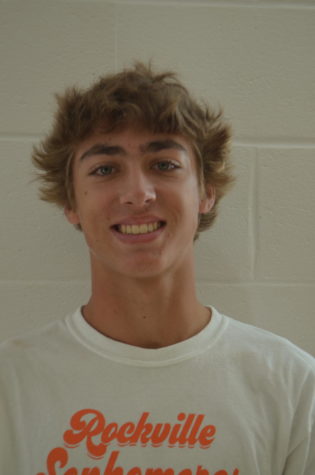 Noah Ohayon, Staff Writer
This is junior Noah Ohayon first year as a staff writer for the rampage. He has always been interested in joining the rampage and has enjoyed reading news...