RHS Elects SGA Officers for 2022-23 School Year
On April 27 the RHS student body voted in the annual SGA elections. Class officers for the classes of 2023-25, most of the school-wide SGA officers, and the junior president were elected.
Juniors Illiana Estrada, Raven Lee, and Gurnake Chadha, were elected to school-wide vice president, secretary, and treasurer, respectively.  Max Pankowski is the incoming junior president. 
As the current junior president, William Holland will become the senior president for the 2022-23 school year. The senior president provides guidance to the rest of the SGA members and is able to make final decisions and assignments within the SGA. 
"Becoming SGA president is kind of a little bit strange. It's very unique at Rockville," Holland said. "You run for school-wide your junior year, or going into your junior year. So as a sophomore, you run, and in order to run for that position, you have to have tried to run at least once."
Even if the candidate has lost any previous elections they ran in, they will still be eligible to run for school-wide junior president, and they automatically become senior president their senior year.
"Your junior year is when you actually are serving as the co-president with the senior," Holland said. "Technically, you are co-presidents, but the senior has much more power and control and the junior is basically just shadowing the senior."
For all other positions students vote through a Google form for the school-wide positions of vice-president, treasurer, secretary, and class officers.
The class of 2023 elected Diana Nguyen as their senior class president,  Kike Okunseinde as their vice president, John Paul Pfaff as their secretary, and Ezekiel Hernandez as treasurer.
"As SGA president next year, I plan on having not only a great senior year in preparing students for our last year in high school, but also preparation for after high school." Nguyen said.
The class of 2024 elected Henry Rivera as their junior class president, Simon Ngansop as their vice president, Jake Long as their secretary, and Amira Mohamed as treasurer, and the class of 2025 elected Tharindu Wanigasinha to be their sophomore president, Asnakech Uhl as their vice president, Camille Lockwood as their secretary, and Tseilla Essama-Ayi as treasurer.
Many clubs and student organizations took a hit to participation or operation after 2020, but the SGA is still going strong.
"We have been operating at the same speed we always have," SGA adviser Katherine Gross said.  "Our student leaders made an effort to reach students during COVID while we were learning virtually.  While some of the in person events were cancelled, the spirit was not."
Leave a Comment
About the Contributor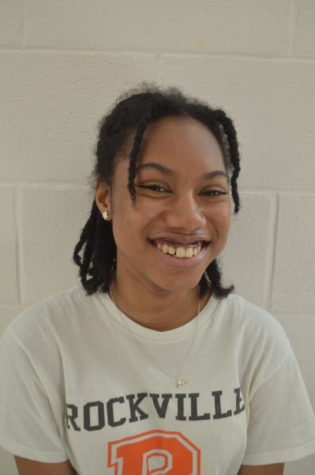 Malaak McDonald, Production Head
This is junior Malaak McDonald's second year working with the Rampage and her first year as Production Head. She enjoys writing features and is looking...