Foreign Exchange Student Becomes Multi-Sport Athlete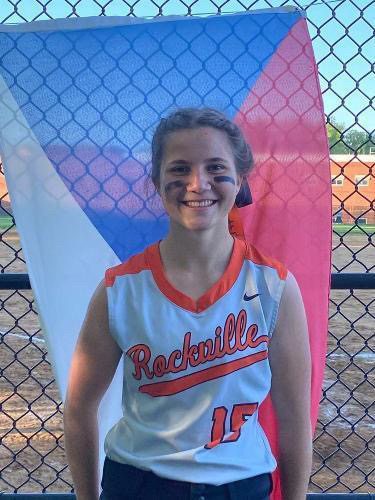 Going to a foreign country and moving in with strangers might sound scary, but junior Hana Žitňanská overcame those worries to make the best of her foreign exchange year. 
Žitňanská first arrived on Aug. 18 from the Czech Republic and started living with an RHS family. It had always been a dream of Žitňanská's to see America, thus inspiring her to come to become an exchange student.  
"Everybody in Europe wants to see America," Žitňanská stated. 
While some parents might think being an exchange student is unsafe, it's something that runs in the family for Žitňanská. 
"I got the idea from my father, who studied high school in Utah for one year. He enjoyed his time there, so I wanted to try it too," Žitňanská shared. 
Žitňanská came to the US willing to step out of her comfort zone in order to experience true American culture. This year Žitňanská has played three sports for RHS, all of which were new to her. 
"I tried three new sports which I have never played before: football, basketball, and softball. I wanted to try all the 'American' sports as you can see," Žitňanská said. 
As you can imagine, this came with its own set of challenges, but Žitňanská managed to use sports as a coping mechanism. 
"It was not easy, because back home I am not really an athlete. So the beginning was challenging, but the sports kept me busy and it very helps not to be homesick," Žitňanská said. 
Although learning three new sports wasn't always easy for Žitňanská, seeing all her hard work and practice pay off has been a rewarding feeling. 
"I always like the moment when you see your first success. Like catching the football for the first time, making the first basket, and hitting the softball with the bat, because you saw that the work you put in is being paid back and you can take place among other people in the team without previous experiences," Žitňanská said. 
Even though Žitňanská has put in hours of hard work to learn these sports, her time as an exchange student is coming to an end. On July 1, 2022, Žitňanská will return to the Czech Republic, but she is glad that she got to experience American culture. 
"I cannot describe it in one word, but if somebody asked me to repeat the year, I would love to do it again," Žitňanská stated.
Leave a Comment
About the Contributor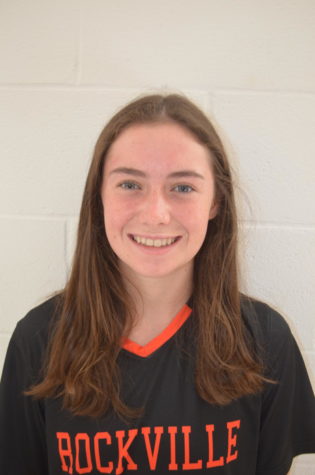 Colleen Kelly, Staff Writer
This is Junior Colleen Kelly's first year on the Rampage as a staff writer. Colleen is excited to start the journalism program as she will work on writing...