Have We Finally Achieved Equality In Sports?
Girl's and women's sports have come a long way since our grandparents went to school. If you know a female who has participated in school-based sports at any level, chances are good that they have benefited from the landmark legislation better known as "Title IX".  
Many may have heard the term "Title IX ", but not many know what it really means,and even fewer can explain why it's so important. So, what is Title IX? And more importantly, why does it matter?
Here is what you need to know.
Title IX is a federal civil rights law that was passed 50 years ago in the United States. The law prohibits sex-based discrimination in any school or education program that receives federal funding. It also prohibits discrimination based on sexual orientation or gender identity. This applies equally for students who identify as lesbian, gay, bisexual or transgender (LGBT), as it does for students who identify as straight. 
Title IX is extremely important as it relates to athletics in that the law also requires equal opportunity for men and women participating in organized sports within these programs. As a result, this law was passed as a part of the Education Amendment of 1972. 
In 1971, just a year before the law was passed, fewer than 320,000 women were playing sports at the high school or collegiate level nationwide. In 2016, there were more than 3.1 million girls and women participating. That's nearly a 900% increase since the law was enacted.
Prior to the law change, many colleges offered little to no women's sports teams. Now, women make up 44% of all NCAA student-athletes, according to Best Colleges. When Title IX passed in 1972, only 2% of college athletic budgets went to women's sports. Almost overnight, colleges began to see the number of women participating in collegiate sports increase dramatically. The boom wasn't only noticed at the collegiate level. Girls participating in high school sports grew significantly and the ripple-effect was felt at the youth level, and beyond college to the professional rankings and even to the Olympics. 
According to Best Colleges, "Title IX does not require equal spending on men's and women's teams. Yet inequities in funding can translate to unequal treatment." 
But, things still aren't perfect. The US Women's National Soccer Team (USWNT) has been fighting for equal pay for years, begging the question, what does being treated equally really mean? The USWNT is arguably the most successful in international women's soccer, having won four Women's World Cup titles, four Olympic gold medals, and eight CONCACAF (Confederation of North, Central America, and Caribbean Association Football) Gold Cups. With such a successful team, the thought of unequal pay was intolerable to the players and those who support them. 
In March of 2019, all 28 members of the USWNT filed a gender discrimination lawsuit against the United States Soccer Federation. They argued that their players were getting paid consistently less than men, even though they were dominating on the field. 
They never stopped fighting for equal pay. On February 22, 2022, an agreement was reached to resolve this gender discrimination issue once and for all. The agreement secured women equal pay equivalent with the US Men's National Team, as well as a total of $24 million for the women's team as compensation.
This victory was historic for the women's team. This achievement would not have been possible without Title IX law coming into effect. 
Locally, the effects of Title IX can be felt here at RHS, helping ensure that girl's and boy's sports continue to be treated equally. 
"It's all about equality," RHS Athletic Director Mike Hayes said. "There are rules we should follow for every sporting event here at RHS that are a direct result of Title IX. If the boys team has the snack bar open at their games, the girl's team should as well. If the boy's team gets new uniforms, the girl's team should also get new uniforms. The budget should be similar in order to keep everything fair," Hayes said. 
The great news is that Title IX appears to be doing exactly what it was intended to do; level the playing field for men and women in sports. The future continues to be promising for equal treatment of athletes in sports and we can thank Title IX for helping pave the way for true equality. 
Leave a Comment
About the Contributor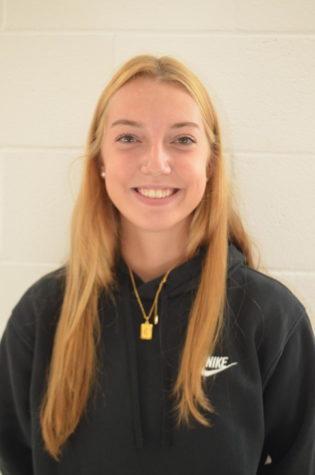 Elizabeth DiFonzo, Editor-in-Chief
This is senior Elizabeth DiFonzo's first year as an Editor-in-Chief for the Rampage after being a Sports Editor for two years. This is her fourth year...