Battle of the French Fries: Which fast food spud reigns supreme? (VIDEO)
Ahmad Haleem, Chris Jarian, Nicolas Vasquez, Noah Ohayon, and Olivia Finnegan
From burgers to subs, the Rampage has tackled the best entrees in the area with intense brackets. Now, it is time for us to tackle the best side: fries. There has been conflict, competition, and debate among students regarding which fast food chain serves the best french fries. My hope is to give an unbiased review of four of the most popular chain locations around Rockville. 
I ranked each restaurant fry using a scale of 1-5, where 5 is perfection. Ratings factored in service, distance, and of course, taste. 
McDonald's
McDonald's, at 2101 Veirs Mill Rd, was 1.6 miles away, an 11 minute drive from RHS.
The restaurant is very updated and modern, as ordering can be done digitally. I purchased a medium french fry for $3.07. With modern technology, you wouldn't think the restaurant would be dirty, but there were crumbs, napkins and other trash on the ground. 
The fries came out quickly, and the customer service was pleasant. The fries are basic, but done to perfection, skinny and long with a crispy exterior and a fluffy interior. Seasoned generously with salt, there's no way you can be disappointed with these fries. There is nothing special about them, but they're generally consistent. 
Considering the price and great taste, I was very satisfied with McDonald's. It was quick and easy. If you're looking for a great tasting traditional french fry, McDonald's is the place. For this, I would give McDonald's a 4.0/5.
Popeyes
Popeyes, located at 587 Hungerford Dr, Rockville, is approximately a 7 minute drive from RHS. Parking is fairly easy as there is a large lot with many spots. Customer service was fairly pleasant; they weren't the nicest people I'd ever met, but got the job done. 
Popeyes is world famous for their chicken sandwich, so I was intrigued to see how the fries would taste. The fries came out fas,  hot, and different from your typical french fry. Popeyes takes their own Cajun twist on their fries which was really enjoyable. They were  crisp and had tons of flavor. 
The price came out to be $3.49. In contrast to McDonald's, Popeyes' non-traditional take on french fries was amazing. If you're looking for a unique, great tasting, affordable, and easy french fry, popeyes is your place. All factors considered, Popeyes earns a 4.7/5.
Chick-fil-a
Chick fil-a is located on 12001 Rockville pike, about a 12 minute drive from RHS. I ordered a medium french fry which came out to be $3.25. Customer service was impeccable; they were very hands on and responsive. In addition, the staff was very polite, responding to our requests and thanks with, "my pleasure." 
As in the other locations, the fries came out fast and hot. This is the first fry of the day to take a different shape. Unlike the first two restaurants, Chick-fil-A makes waffle fries, and I was excited by the change of pace. 
The fries themselves were satisfactory. They were seasoned well, and especially good supplemented with Chick-fil-A Sauce. One thing I didn't love is that the fries were not super crisp. Chick-fil-A lacked the crunch I prefer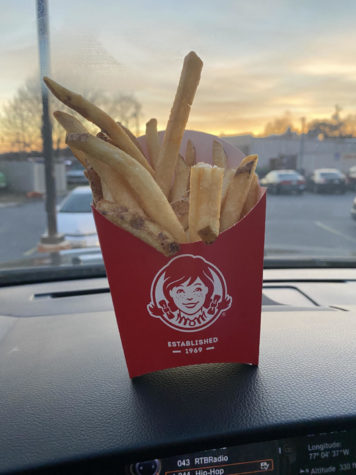 in a french fry. All factors considered, Chick-fil-A earns a 3.8/5.
Wendy's
Located at 808 Rockville pike, Wendy's is approximately a 7 minute drive from RHS.  These french fries were fairly pricey, coming out to be $3.28. Considering the high price, my expectations were high. Customer service was friendly, the restaurant was somewhat clean, and parking was fairly easy. Overall the factors besides the actual fry were decent. 
The fries came out quickly,and were thick and fluffy. Personally, I prefer thinner and crisp fries, but I can see the appeal. It was a nice change. 
Unfortunately, the fries were a little light on salt and other seasonings, so they lacked flavor. If you're looking for a thicker cut fry, I recommend giving Wendy's a try. 
Due to the lack of seasoning Wendy's earns a 3.4/5.
All of these french fries were solid, but some stood out more than others. Popeyes earned the top spot because of their great seasoning which made them most flavorful. Although Wendys has a decent french fry, it didn't really compare to the other fries on my list. They were lacking seasoning, flavor, and came out a little mushy. Chic-fil-a was the most organized and polite fast food restaurant I've ever seen, and Mcdonald's has a great classic. I would definitely recommend checking out each of these restaurants depending on your personal fry preferences.
Leave a Comment
About the Contributor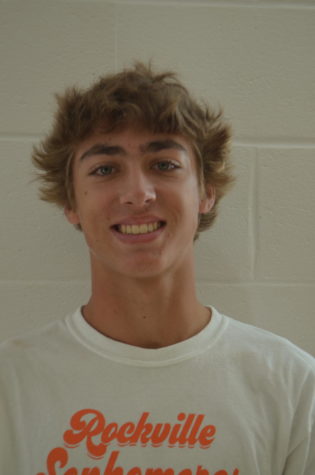 Noah Ohayon, Staff Writer
This is junior Noah Ohayon first year as a staff writer for the rampage. He has always been interested in joining the rampage and has enjoyed reading news...