Girls Varsity Basketball Makes Final Four Second Year Running
The 2022 girls varsity basketball team has outpaced all of the season's expectations. With 11 girls on the roster, they have found a way to work together and carry out a successful season. Their record stands at 18-4 as they head into their state-semifinal game. 
  "There was definitely uncertainty due to this year missing a whole year together," girls varsity Coach Gretchen Gregg said, "but they have really stepped up and shown what they can do each game."
The RHS girls team has won the division and beat their rivals, Richard Montgomery (RM), twice this season. This has been exciting not only for the fans to watch but also for the team. 
"My favorite part of the season was beating out rival school RM twice in one season," varsity player Janet Egelebo said. 
The team has been practicing since November, including daily two-hour practices and multiple games a week. 
Coach Gregg expressed great pride in how hard the team plays during every game.
 "They never give up, and they are so supportive and encouraging of each other," she said.
Many teams practice hard, but what stands out about this team is the players' special bond to each other. Team activities, such as team dinners, have helped foster the relationship between the players and impacted how they play on the court. 
"Since we have a smaller team, the connection between us is really close, even with the grade gaps. Everyone is really positive and supportive of each other," Egelebo said. Also adding that they "have really good communication with each other on and off the court." 
This has allowed the season to be more fun and start new friendships. They have used their chemistry to their advantage on the court. 
"They believe in each other and what they can do together. They prepare for each game and really want to do their best. They are unselfish and want to win and have fun," Gregg said. "This team has really come together and has a common goal."
 The team finished their regular season on Feb. 18 and won the first 3 rounds of playoffs to become the 3A regional champions. 
They hope to make it far into playoffs in their return from the  unfinished 2020 season; they were in the final four for the state championship when COVID-19 ended their run. 
As they continue on, the team and coach hopes for a positive, memorable experience.
 "[I hope they] enjoy each game and moment, and make the best of it. We know what we can do, and we have to stay focused and take it one day at a time. It's going to be fun," Gregg said.
Leave a Comment
About the Contributor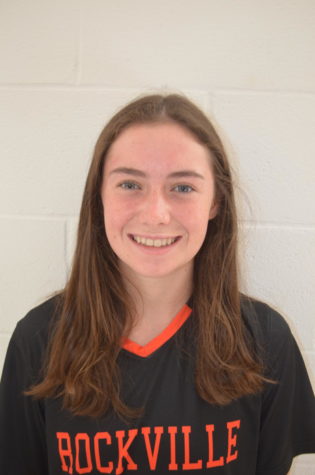 Colleen Kelly, Staff Writer
This is Junior Colleen Kelly's first year on the Rampage as a staff writer. Colleen is excited to start the journalism program as she will work on writing...