The Return of the Burger Bracket: What Local Burger is Best with New Competition in Town?
The Rampage has done a burger bracket in the past, but competition in the area has risen, as several new burger joints have emerged from the shadows of Rockville. We decided to go and find the new best burger spot in the area. We used a rating system of 1-5, where 1 is the worst and 5 being perfect. Our criteria was based on taste, price, and distance. We also factored in how long it took the food to be prepared. At each spot, we ordered a cheeseburger and expected a burger with your typical toppings.
BurgerFi
BurgerFi is located in the heart of Pike & Rose. Located on 11881 Grand Park Avenue, a 10 minute drive from RHS.
A cheese burger ended up being $8.67 after tax. Now, when we ordered a cheeseburger, all we got was a burger with cheese with no toppings nor condiments on it. Besides that, this burger was very subpar; the bread and cheese were mid and the patty was lacking any juiciness to it.
Considering the price and taste of the burger, we were not satisfied. Because this burger joint was in Pike and Rose, we had trouble finding parking which overall made the experience difficult. The only good part about this was there was no wait, so if you are in a rush and desperately need a burger ASAP, go here. Aside from that, we would give BurgerFi a 2.5/5.
Smashburger
Located on 1800 Rockville Pike Suite A, Smash Burger is approximately an 8 minute drive. Smashburger is located in the middle of Rockville Pike and is an easy drive. The parking at Smashburger is something you should consider as the strip it is located in has a small tight parking lot. If you are not good at parallel parking, we wouldn't recommend coming here.
The burger here costs a pleasant $6.24. The toppings were fresh and the bun paired well with the burger, yet we felt like the patty was a little dry and not juicy enough. The cheese on the burger was also not melted enough on what you expect from your typical cheeseburger.
Smashburger is a reliable place to go for a burger as the prices weren't too high. We only waited 6 minutes for our burger and the cashier working there gave great customer service. Overall, they get a 3.4/5 .
Shake Shack
Shake Shack was our farthest drive, a 13 minute drive from Rockville. Shake Shack is located at 7997 Tuckerman Lane which is a 5 mile drive. Located in a nice big parking lot, it was easy for us to find parking.
We ordered a cheeseburger and were more than satisfied with the burger. The lettuce and tomatoes were fresh, and the ShackSauce was delicious. Our only complaint was that it was a bit greasy and the burger was $9.53.
Due to its distance and cost, we had to knock off a few points for Shake Shack despite it being the best tasting burger. They get a 4.0/5
The Habit Burger Grill
The closest to Rockville was The Habit Bur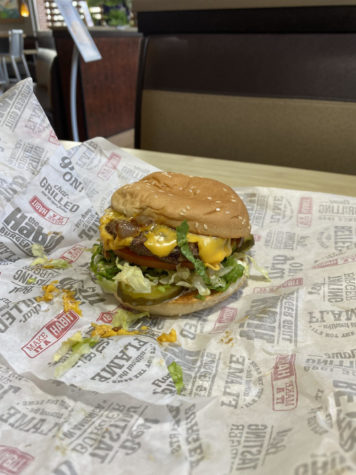 ger Grill, located at 895-A, on Rockville Pike it is the shortest drive at seven minutes and is only a 1.7 mile drive.
We ordered their Charburger with cheese (cheeseburger) and were amazed at what we got for only $5.61. The burger was filled with caramelized onions, crisp lettuce, tomato, pickles, mayo and cheese. We had no complaints as the toppings were fresh and paired extremely well with the burger. The cheese was great and the patty was juicy, although it did feel a little greasy.
We did have to wait nine minutes for the burger. The atmosphere was great inside the spot and we had no trouble finding parking.
Once again, just like our Burger Bracket from 2019, The Habit Burger Grill wins when we factor in the distance, price, and quality of the food. Overall the spot gets a 4.5/5
Leave a Comment
About the Contributors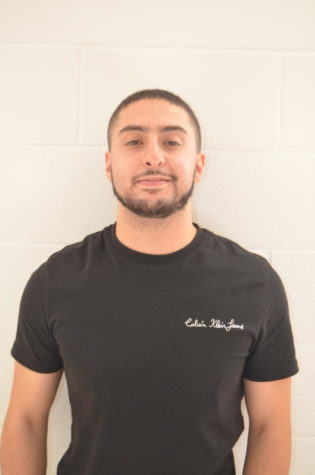 Ahmad Haleem, Editor-in-Chief
This is senior Ahmad Haleem's first year as Editor-in-Chief with a focus on Opinion and Feature pieces. He was previously an Opinion Editor junior year....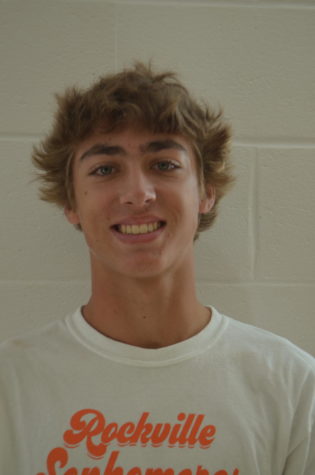 Noah Ohayon, Staff Writer
This is junior Noah Ohayon first year as a staff writer for the rampage. He has always been interested in joining the rampage and has enjoyed reading news...