New Electives Offer Additional Options for Students During Registration
At the start of this year RHS decided to offer several new elective choices to the student body including a new music technology class, law classes, African American history, comparative religions, and graphic novel literature. There will also be a change to how the International Baccalaureate (IB) and Advanced Placement (AP) courses are offered in the upcoming school year. 
In the years the AP and IB programs have been offered at RHS you have never been able to mix the two types of classes in your schedule. This is no longer the case for the upcoming 2022-2023 school year. Students will be able to pick and choose both IB classes and AP classes.
New electives are often influenced by student feedback and what courses they show demonstrated interest in. 
"New electives are usually a discussion between resource teachers and admin, based on student feedback," counselor Mary Barbeito said. "Counselors do make suggestions if we hear from students on what they hope to see."
Some of the new electives being offered this year for students are ones that Rockville has never offered before. Some courses like African American History and Graphic Novel Literature are only offered for 1 semester, while others like Music Technology are year-long courses. 
In African American history, the curriculum starts with the definition of race and covers content through the modern day.
"We try to look at all of the different topics, but for a class like this one it'll just be like a taste," history teacher Adjua Adama said.
Based on a survey conducted during advisory, African American history does not currently have enough student interest to be offered next year.
"It just depends on the general community interest and whether there's enough people who actually want the course to happen," Adama said.
Graphic novel literature, another semester class new to RHS this year, uses the skills taught in English classes to analyze graphic novels.
"The graphic novels class comes at graphic novels from the point of view of English literature," teacher Casey Defrancesco said. "Analyzing the stories and the themes but also balancing that with learning about the artistic qualities and elements of developing a graphic novel, and using that to also analyze the graphic novels."
Analysis of media is also applied outside of the classroom, while it's a skill taught in English classes, it's also a tool used in the discussion of media within communities. 
"Visual literacy is a whole different avenue that lets your brain analyze the way you would analyze in an English class," Defrancesco said, "but combine that with the way that I think your generation, and my generation, have really gotten involved in analyzing, like, TV media and movie media."
Students should communicate their decisions about 2022-23 class registration with their counselors no later than Feb. 7.
Leave a Comment
About the Contributor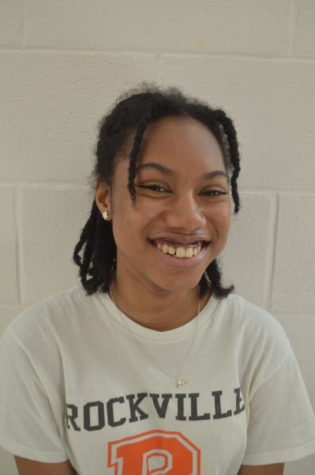 Malaak McDonald, Production Head
This is junior Malaak McDonald's second year working with the Rampage and her first year as Production Head. She enjoys writing features and is looking...