Coach Todd Dembroski: Dedicated to the Game
Rockville High School's varsity boys' basketball head coach Todd Dembroski is excited to be back on the hardwood following last year's halt to winter sports due to the COVID-19 pandemic.
Dembroski has coached the boys' varsity basketball team at RHS for six years. He attended Magruder high school where he played basketball for three years. Surprisingly, Dembroski didn't make his high school team as a freshman. That motivated him to work hard, excel, and prove to others that he belonged. 
He went on to play for two years at Montgomery college, and two years at Salisbury University. After his college basketball experience, Dembroski's fire still burned for basketball. He found his true passion when he heard coaching calling his name. His love for the sport and the impact his coaches had on him throughout his life helped forge this inevitable path. 
"I wanted to become a head coach because of the coaches I played for who made such a positive impact on my life, Specifically Coach Harwood, Coach Lincoln, and Coach Giles at Magruder high school," Dembroski said. 
In his years playing, Dembroski learned the importance of respect from his coaches, he said. Team bonding and camaraderie can help the team be successful, but having a level of respect for players and coaches are far more important. 
"If there is a mutual respect for everyone, and every person involved knows we are looking out for each other, we can hopefully reach our full potential," Dembroski said. 
Respect is what brought players back together after a year hiatus, senior point guard Sam Brami said. The team did not have high expectations coming into this year.
"However, we all have come together as a team and put our trust in one another to be the best team possible," Brami said. 
Dembroski's loyalty to the team and the school has been very beneficial for players, Brami said. Dembroski has emphasized that he wants his players to know that he cares for them tremendously and wants them to succeed on the court, in school, and in life.
Players are working hard to achieve their goals for the season. Coach Dembroski has really created an environment that allows our confidence to grow.
"He tells us everyday how much confidence he has in us to be state champs by the end of the season," Brami said.
The team is improving and working hard everyday at practice with the help of Dembroski.
"Dembroski will lead and direct us towards the state championship," junior forward Jason Redman said.
Leave a Comment
About the Contributor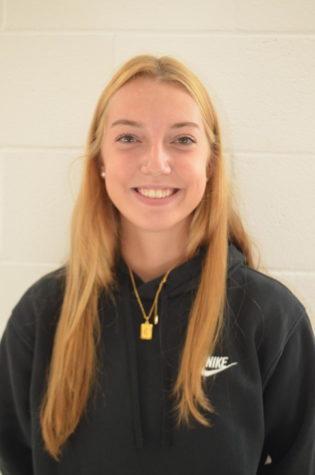 Elizabeth DiFonzo, Editor-in-Chief
This is senior Elizabeth DiFonzo's first year as an Editor-in-Chief for the Rampage after being a Sports Editor for two years. This is her fourth year...