MCPS Begins Year Without School Resource Officers
In Aug. 2021, Montgomery County Public Schools opened for the first time in 19 years without School Resource Officers (SROs) present. Bill 46-20 prohibits the Montgomery County Police Department from assigning police officers to MCPS high schools.
Students advocated and protested for SRO's removal with trepidation and discomfort; knowing that police who have mistreated and targeted Black and Latino students  would be in their schools. "SROs could have been causing discomfort in many students at Rockville, and we just didn't know. I think that if SROs were causing problems when they should be fixing them, we are just going back ten steps," senior Jileen DeGuzman said. 
 Within MCPS, there have been allegations of misconduct by SROs in the past.  According to the Washington Post, Black and Latino students are twice as likely to be suspended in comparison to their white classmates. Black and Latino students also accounted for a majority of school arrests. These arrests are not proportional to the race breakdown of MCPS. 
In 2018, Maryland officials created the Safe to Learn Act to create safer school environments for students across the state. The act requires all schools to have assigned law enforcement on duty in case of an emergency. SROs were created in order to be first on the scene shouldlaw enforcement be needed. 
After many protests by students, teachers, and others in the community, in March 2021, Montgomery County Executive Marc Elrich announced that SROs would no longer be present in school buildings. Elrichadded that Montgomery County would take a new approach to involve law enforcement in schools.
Instead, SROs are now referred to as community engagement officers, where they will have a new role. Community engagement officers will be responsible for patrolling and monitoring the neighborhoods around Montgomery County public high schools. If the school ever needs assistance from law enforcement, the assigned community engagement officer will be the first on the scene.  
With no SROs in the building, there is still a job that needs to be filled within each school. Additional security guards could be used to fill the position, but some students have been advocating for a mental health professional at schools to permanently replace SROs.  "I think more security guards can be added, but also mental health resources that students are oftentimes not exposed to," senior Jileen DeGuzman stated.
People against the removal of SROs protested with concerns about their children's safety. Arguing that SROs prevent dangerous situations from occurring, like school shootings. In addition, some may fear that if law enforcement is called they may not arrive in time to stop a situation.  These concerns raise the possibility to reintroduce the SRO program and conduct a deeper background check on SROs. Along with giving SROs more information about how to deal with students. 
"In a way, deeper training can help a lot and would make me consider them back in schools," senior Jileen DeGuzman said, "But MCPS also needs to have a deeper look into who are the SROs in our schools and the school system."
Leave a Comment
About the Contributor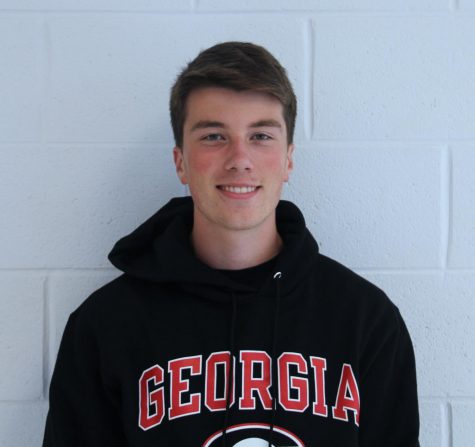 Brendan Stewart, Sports Managing Editor
Brendan Stewart is a junior at RHS. This is his first full year on the Rampage after taking Intro to Journalism last year. Along with being Sports Managing...