Ram to Watch: Anastasia Dakoulas
Typically, a freshman making a varsity sports team is a rare accomplishment, but for young soccer star Anastasia Dakoulas, it has become a reality.
Dakoulas has made a name for herself. She quickly worked her way up to becoming a starter for the RHS girls varsity soccer team. Her teammates have praised her rapid adaptation to the varsity level and appreciate her talent in the much needed role of a defensive midfielder.
"Anastasia brings a new energy to the midfield," junior teammate Emma Orsini said, "She is quick and technical and a great teammate."
Dakoulas has been in love with the game for a long time. She has played soccer since the first grade. Outside of school, she plays for a club league called the Maryland Rush Soccer Program. Dakoulas feels as though high school soccer and club soccer are very different.
"I feel like [club play] is more individual work and developing as a player," Dakoulas said. "High School is a lot more team drills and plays."
Leading up to tryouts, Dakoulas was nervous, but she came out strong, making a huge impression on the head coach, Neil Gottlieb.
"She had a fantastic attitude and showed great effort. She came prepared, fit, and went right after tryouts in a humble, hard working way," Gottlieb said.
Not only did Dakoulas come out with a lot of effort, but she also impressed both her teammates and coaches with her extremely impressive skill set, Gottlieb added.
Dakoulas makes it apparent that academics always come before athletics in her life;transitioning from middle school to high school has had a big impact on her academically.
"It's been a bit of a challenge," Dakoulas admitted. "There is definitely a lot more work and activities to manage and balance. So, it can be difficult at times."
Dakoulas is now learning to play soccer with older and more experienced players. Many of them are seniors, which is a big difference in comparison to what she is used to.
"Learning the way your teammates play and building chemistry is a huge part of a team's success," Orsini said. "Although for Anastasia that seems to come naturally."
Chemistry is not only important on the field but off the field as well. The upperclassmen have brought in Anastasia as the "baby," Gottlieb likes to say.
It can be a hard environment socially for a freshman to come in and play with 10 seniors but Dakoulas has adjusted well, Gottlieb added.
Dakoulas is hoping the hard work and team bonding will pay off as she has high hopes for this season and the future.
"I hope to win regionals and then hopefully states, while also building a strong bond with my teammates," Anastasia said.
Leave a Comment
About the Contributor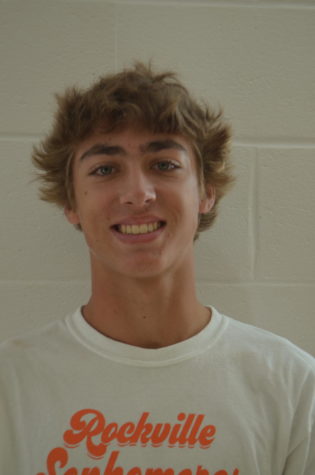 Noah Ohayon, Staff Writer
This is junior Noah Ohayon first year as a staff writer for the rampage. He has always been interested in joining the rampage and has enjoyed reading news...