Montgomery County Releases the Draft Climate Action Plan
Montgomery County Executive Marc Elrich released the Draft Climate Action Plan Dec. 14, which aims to reduce greenhouse gas emissions by 80% by the year 2027 and completely by 2035.
The Draft Climate Action Plan includes 87 climate actions that will help decrease greenhouse gas emissions and climate related risks that Montgomery County residents may face. With this plan, Montgomery County hopes to help fight climate change, while building a healthy, equitable and resilient community.
"We are already feeling the impacts of climate change in our County—hotter summers, increased flooding events and more extreme storms," Elrich said in the Dec. 14 Montgomery County press release. "The strategies outlined in this plan address these impacts, prioritize those in our community who are most vulnerable to the impacts of climate change and identify opportunities to enhance racial equity and improve our quality of life, all while reducing emissions."
In July 2019, Montgomery County started the planning process by creating six climate technical workgroups: buildings, clean energy, transportation, climate adaptation, sequestration and public engagement and education. The workgroups consisted of 150 community members, county staff and others. 
The groups met July 2019 through Feb. 2020 and made 894 recommendations that will help prevent climate change. Montgomery County used these recommendations to create the Draft Climate Action Plan. 
"The Climate Action Plan is a start of change for the better. If we keep disregarding our actions and continue to pollute, we are the ones that will suffer," senior Kara Chatterton said. 
Currently, the Draft Climate Action Plan is available to the public for review; the feedback from the community will be used to finalize the plan this spring. Montgomery County residents can submit their feedback of the plan by completing a survey before Feb. 28. 
To further educate people on the Climate Action Plan and climate change, Montgomery County created a virtual information room, which allows visitors to tour interactive displays on the county's website. 
"It is important for humans to protect our environment because it is our moral obligation to do so," junior and president of marine biology club Khang Trang said. "Each one of us lives on Earth, so it is our responsibility to protect our environment." 
Leave a Comment
About the Contributor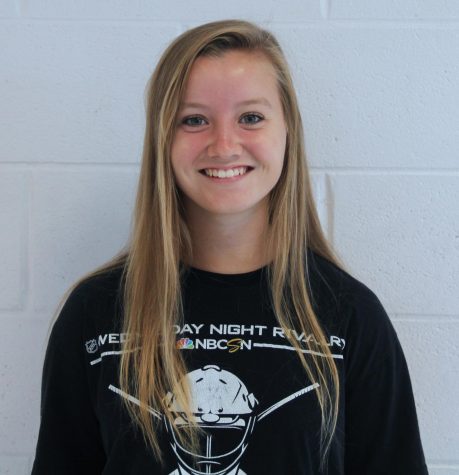 Emma Skoglund, Staff Writer
Emma Skoglund is a junior at RHS. She is starting her first full year on the Rampage after taking Intro to Journalism last year. Emma is a staff writer...