BOE Votes to Push the Reopening of Schools to March 15
During an update meeting Jan. 12 regarding the Board of Education's (BOE) previous decision to reopen schools Feb. 1, members voted to delay in-person learning until March 15, though this is subject to change. 
Using the health metric model to guide their decision, Montgomery County's current data does not meet safety requirements for students to return to school, as positivity and average case rates continue to exceed the recommended percentages. 
"Our current case rate per 100,000 is 44.0 and our test positivity rate is 7.5%," Chief of MCPS Communications Derek Turner said. "Both are significantly above the thresholds for which the board [established]… But this is a reminder to our community that while we are completely fatigued from wearing face masks and to physically distance ourselves from our friends and colleagues, it is critical for us to get back to normalcy." 
With the second semester beginning virtually, students have been given a wide variety of options to lessen the stress of online school, including requesting abbreviated schedules, removing classes not required to graduate and reimplementing the pass or fail grading system. 
MCPS teachers are also officially beginning the process of receiving the COVID-19 vaccine. Since March, a total of 281 staff members have been affected by the virus and 23 are currently in quarantine. 
"We're working with our local health department to accelerate the vaccine availability to our staff members," Superintendent Jack Smith said. "…We think March 15 gives us an opportunity to begin phasing-in according to the earlier plan. But I want to reassure our community that we're making all of those plans right now."
Smith also added that with the delayed reopening of schools, there may be changes made to the calendar for what the rest of the year will look like, including spring break.
"It's such a tremendous period of time for learning loss," BOE member Patricia O'Neil said. "It's very easy for everyone to offer an opinion, but it's harder to take the responsibility… It's a very difficult situation, but health and safety has to be our number one priority for everyone."
The next BOE meeting concerning the reopening of schools is Feb. 23. 
Leave a Comment
About the Writer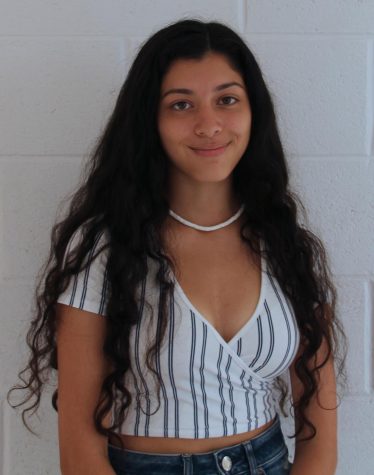 Sabina Salguero, News Managing Editor
This is junior Sabina Salguero's second year on the Rampage. She started taking Intro to Journalism her sophomore year and really liked the process of...