RHS Staff and Students React to Gripping 2020 Presidential Election
Those eligible to vote began casting ballots Nov. 3, determining whether Donald Trump or Joe Biden would be the next president of the United States. After four days of counting votes, the media announced Nov. 7 that Biden was projected to be the 46th president of the United States, defeating incumbent Trump. 
With record-breaking voter turnout, the first elected woman as vice president and the first time since 1992 where an incumbent lost office, the 2020 election became one of the most talked about presidential elections in history. After President Trump's controversial four-year term, there is great anticipation for what the next four years may look like.
Leading up to the announcement of the election results, RHS students and staff were filled with nervous energy as they patiently waited. States such as Georgia, Wisconsin and Michigan that voted for Trump in the 2016 election, surprised the nation by suddenly flipping blue, leading Biden to victory.
"I was very shocked when Georgia turned blue. The last time they went blue was like 1992," senior Aaliyah Jordan said.
During the election, Trump filed lawsuits in several states, demanding a recount of votes. While there was extreme debate over this among social media and the congress itself, Trump has the legal right to pursue lawsuits. Some students and staff saw the legal proceedings as a comical  attempt to overturn results, but did not fear it would affect the election's outcome. 
"[President Trump] tends to have a litigious personality, so I don't think anyone was very surprised by him asking states to recount," government teacher Elizabeth Seabreeze said.
Biden's victory did not come as a shock to some students and staff. As the election neared its end and votes were counted, it appeared clear to many that Biden would be the next president.
"He had strong numbers leading up to the election and I know a lot of people were frustrated about President Trump's response to COVID-19, so it wasn't very surprising," Seabreeze said.
However, even with Biden as the President-elect, people are experiencing mixed emotions. Some Biden supporters expressed concern that Mitch McConnel may remain Senate majority leader and make it difficult for Biden to pass legislation.
"If the senate wins and Mitch Mcconnel is still the majority leader, I don't think that anything productive will really get done until he is out," senior Shaila Johnson said.
With President Trump's departure, the COVID-19 pandemic will be at the center of everyone's attention, as Biden has a plan already laid out.
"With Biden, COVID will be a priority. I saw the team he put together and they look very educated and well equipped to handle [the virus]," Johnson said.
The United States' handle on the pandemic will prospectively improve under Biden, however, it is impossible to predict how his team will handle it differently.
"I think that Biden will make a plan to handle COVID, but I don't know if the situation will get worse before it gets better," Seabreeze said.
Voted alongside Biden, California Sen. Kamala Harris made history as the first woman and person of color to hold the title of vice president. This addition to the white house has been exciting for many students and staff, who, beyond Nancy Pelosi, have never seen a woman holding such a high position in the White House. 
"Someone that has a different perspective than Biden working with him is a great thing." Seabreeze said.
 In addition, Biden has chosen a diverse group of members for his presidential cabinet. In an op-ed written by Biden himself, he stated that he believes in choosing members who would better represent the United States and what it looks like. This will result in decisions made with those who are underrepresented in the country in mind. 
"It's great, a more diverse cabinet means more opinions and more representation for everyone," Jordan said.
With 2020 being an eventful year, and with Trump leaving office, many other issues will fall to Biden and his team. Other than the COVID-19 Pandemic, many are looking to see Biden's actions taken in response to the Black Lives Matter movement, situations with ICE, immigrants and more.
"I hope Biden will have a positive response to the BLM movement and help families affected by ICE," Jordan said.
 Many RHS students look forward to Biden working effectively during his term to improve the state of the nation. While it's impossible to precisely predict what the future holds, some RHS students and staff have high expectations for the 2020-24 presidential term.
"I hope that Biden's cabinet will work to represent the majority of the people, focusing more on the middle and lower classes. I believe that Biden and his cabinet will work with the people, rather than against the people and listen to what each movement wants in order to implement positive change," Johnson said.
Leave a Comment
About the Contributor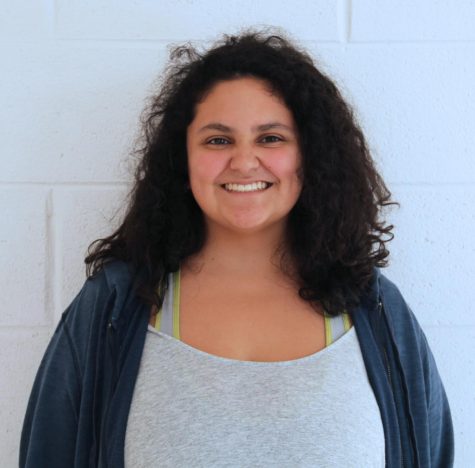 Jillian Verity, Multimedia Editor
Jillian Verity is currently a junior at RHS and is a photographer and video producer for the Rampage. Jillian originally signed up for a video production...