Make D.C. the 51st State
Washington D.C. residents have lacked a proper voice in the federal government since 1790, with only symbolic representation in Congress, and limited control over their own laws. Bill H.R. 51, which proposes making part of Washington D.C. a state, is currently going through Congress and should be passed.
With a population of 713,244, Washington D.C. has more residents than some states including Wyoming and Vermont; unlike those states, though, it doesn't have a voice in the final vote. Washington D.C. has no senators, and in the House of Representatives, the District is represented by a delegate who can only vote in committees. Washington D.C.'s representatives have such a small part in the government, residents have brought back a modified version of a colonial slogan on their license plates, "taxation without representation."
Washington D.C. is also underrepresented at the local level. Although the local government can approve its own laws, they need to go through 30 or 60 days of congressional review. Furthermore, Congress can still stop laws by changing the District's budget.
Additionally, Congress has a long history of restricting Washington D.C. The infamous War on Drugs began in Washington D.C. where multiple policies were tested against the people's will. Congress has also stopped the legalization of marijuana despite large support from residents for many years, prevented Washington D.C. from using local tax dollars for abortion services and banned a clean needle exchange program that was made to reduce the risk of HIV and hepatitis from spreading, according to a 2016 Vox article.
While some support the founding fathers intention for the capital to be under federal control so it can fit the needs of politicians and ensure that the White House and Supreme Court cannot be controlled by any state, according to the same 2016 Vox article, there is a way around this.  It is possible to redraw the boundaries, keeping the small part of Washington D.C. with important buildings under federal control while the majority of the district becomes a state. The current bill gives people proper representation and keeps the most important buildings in a federal district.
Many Republicans are against the bill because Washington D.C. is largely democratic, and would swing Congress even further into democratic control. Despite these ideological concerns, the citizens of Washington D.C. should be given representation regardless of their political views. Democrats should make a bigger push to have the bill voted on, as it currently hasn't gone through any action since it was introduced to the House Jan. 3.
Residents of Washington D.C. have had their democratic role robbed from them for hundreds of years, and Congress needs to free them from the restraints of the federal government.
Leave a Comment
About the Contributor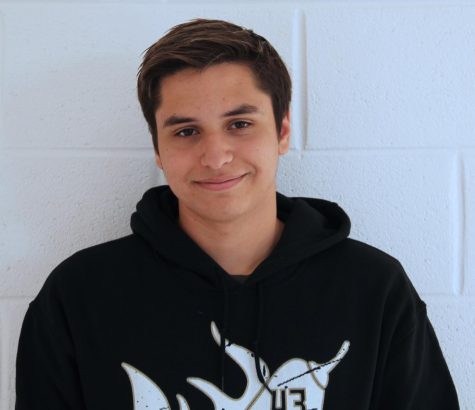 George Baldwin, Opinion Managing Editor & Business Manager
George Baldwin is a junior at RHS. This is his second year in the journalism program. He is the Opinion Managing Editor of the Rampage and swims on the...