Battle of the Customizable Pizza Chain: Pieology, &pizza
May 11, 2018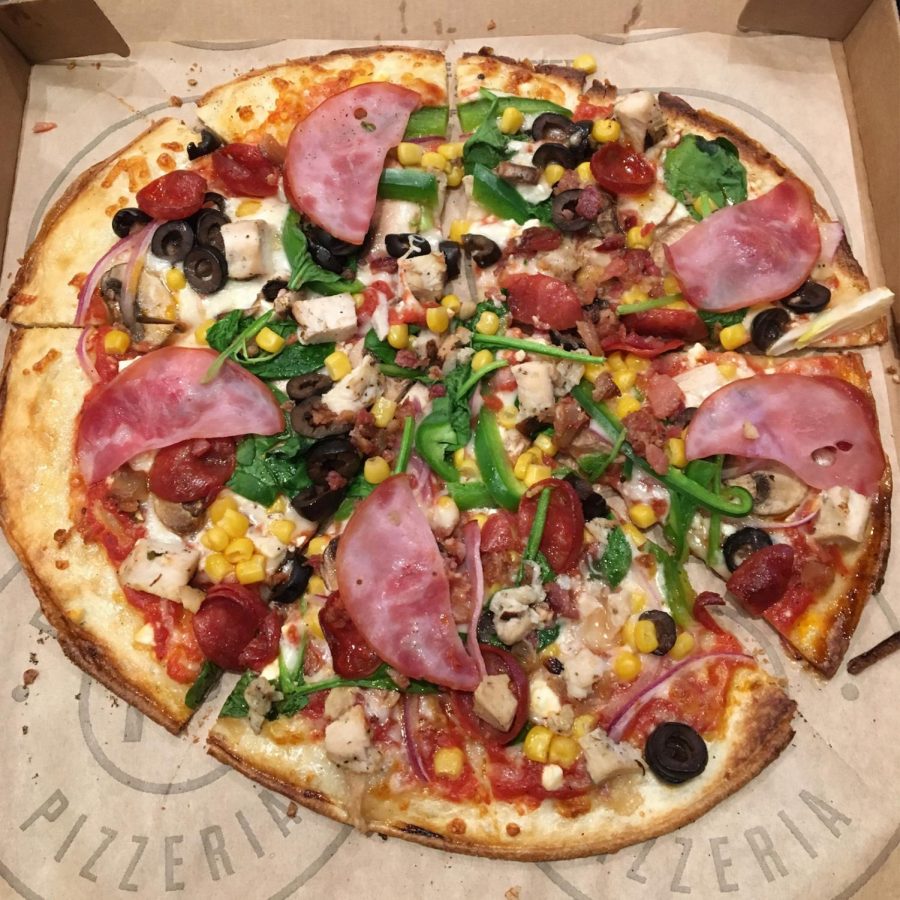 Pieology
Pizzeria restaurants, which feature handcrafted pizzas, unlimited toppings and vegetarian food selections are a growing trend in Montgomery County, and one of the more recent local additions to the market is Pieology on Shady Grove Rd. in Gaithersburg.
Pieology was founded in 2010 by Carl Chang, but the chain was first brought to Maryland in 2016. There are currently 142 locations in the U.S. with Maryland having two — one in Shady Grove and another in Bethesda.
"Pieology is not just a place where you work at, it's a place where you meet people and they become your family," original Shady Grove location manager Diana Nauarrete said.
The focal point of Pieology is the option for customers to build their own personal pizza with unlimited toppings for the price of $9.95. After customers personalize their pizza to fit their tastes, it is then baked in a stone oven behind the counter and served in less than 10 minutes. Aside from pizza pies, customers with special diets can find a variety of options such as vegetarian salad items, gluten-free and whole wheat dough, and vegan cheese.
"I really liked their menu choices because they had things for everyone to enjoy," sophomore Emma Clark said.
The handcrafted white and whole wheat doughs are made from scratch every day. Compared to &pizza, Pieology has a thinner and more flavorful crust along with a wider variety of toppings. Furthermore, there is an option for a house-made PieRise Thick crust. Pieology also offers original beverages to accompany meals including freshly brewed iced teas, botanical infusions and custom lemonades.
Even though the Pieology franchise is small, it is more well-known than &pizza. Pieology locations can be seen in 23 different states across the U.S. whereas &pizza is only in five states.
The restaurant's atmosphere is modern with simple, unique decor that is meant to inspire people. The walls are covered with quotes from individuals such as Mother Teresa, Benjamin Franklin and Wayne Gretzky. Even though Pieology is a small restaurant, the lines are shorter than &pizza and there is more space for customers to eat.
Because of the few franchise locations in the U.S., Pieology has become a hidden treasure for people of all ages to relax and enjoy their freshly-made meals. Their cheap prices and delicious menu items will keep customers coming back for more and is sure to become a community staple.
"We're here to nourish and inspire– to serve creativity– and celebrate people coming together to connect," the Pieology website states. "It's a bigger vision. One filled with purpose. For pizza, people and passion."
Leave a Comment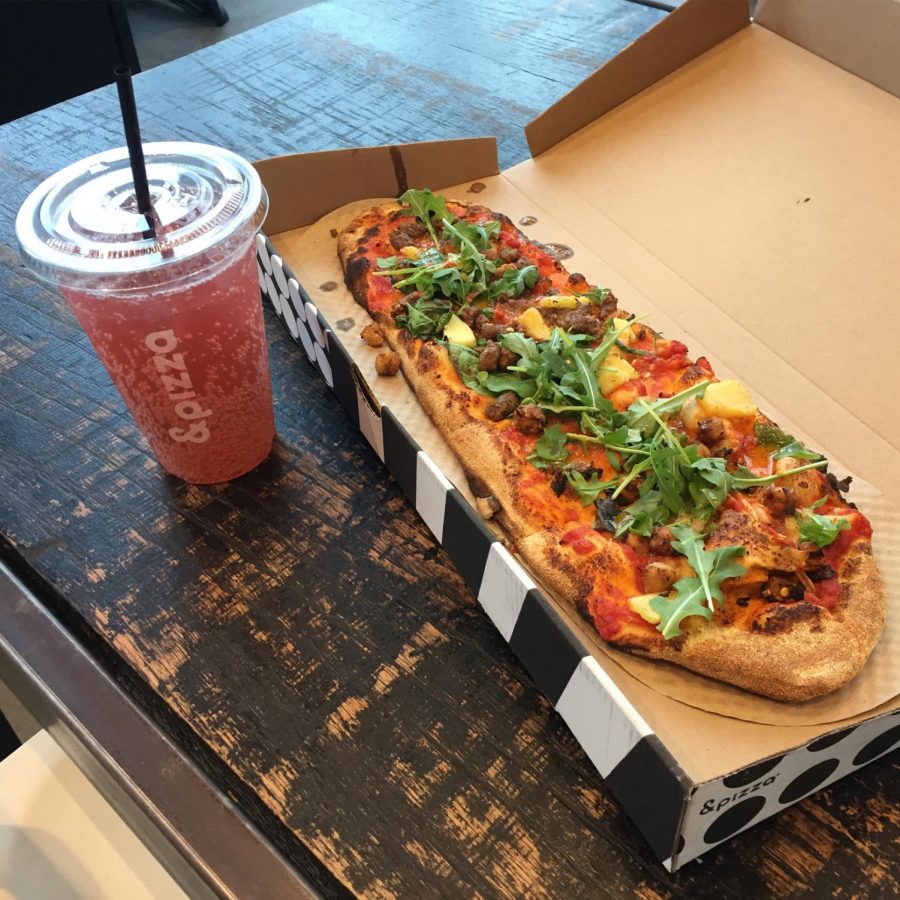 &pizza
Teens are always looking to customize everything in their lives, and food is no different. &pizza offers a fast and high quality medium for customers to create their ideal pizza.
&pizza was founded locally in D.C. in 2012 and has now grown to include restaurants in New York, Pennsylvania, Virginia, and five locations in Maryland–the closest at Pike & Rose about 10 minutes from RHS–making it a convenient spot to get a customizable pizza throughout the North Atlantic.
The menu is comprised of their own pizza combinations trademarked 'The Hits' that include creatively named pies such as Pineapple Jack, Gnarlic, Moonstruck and Farmer's Daughter. But if the pre-designed pies aren't appealing, &pizza offers customizable personal pizzas.
The restaurant is laid out in an assembly line, similar to other customizable food chains like Chipotle and Subway. Customers first choose from traditional, ancient grain or gluten free dough. Next they choose from a variety of sauces, cheeses and toppings. Some of the more uncommon pizza toppings offered are spicy chickpea, shrimp and eggs, none of which are found on their competitor Pieology's menu. But for the more traditional pizza eaters they have plenty of classic pizza toppings too.
&pizza also offers vegan mozzarella cheese for customers with diet restrictions and a vegan sausage protein option, along with a choice of gluten free dough for their pizza crust."It's often really difficult to find vegan options at restaurants that are good and substantial, so it's really exciting to find options that fit my lifestyle at &pizza," senior vegan Jillian Krawczel said.
The quality ingredients and fast service is one of the main pulls for busy students.
"We pay up to serve up. Local produce. Cleaner labels. No HFCS. No artificial flavors. That's our word," the &pizza website states.
&pizza also has craft sodas sold in their store. The choices include unique combinations like Ginger Berry Lemonade, Burdock + Anise Root Beer, Pear + Fig Elixir and more. Their most interesting drink option by far is their Cereal Milk cream soda, which is designed to taste like the milk leftover in a bowl of cereal. The interesting part is that this milk inspired drink doesn't contain any milk at all, and is in fact one of the many vegan options offered at &pizza.
In addition to their signature sodas, &pizza also offers teas from the brand Little Giants. Their flavors include Lemongrass White Peach, Peach Ginger and finally Sweet Mint. These teas are served in glass jars which add to their black.
With prices for a pizza hovering around $10, &pizza is an affordable option for high school students.
"I would definitely recommend this to anyone who wants an affordable pizza on the go," junior Renzo Ferruzo said.
Leave a Comment