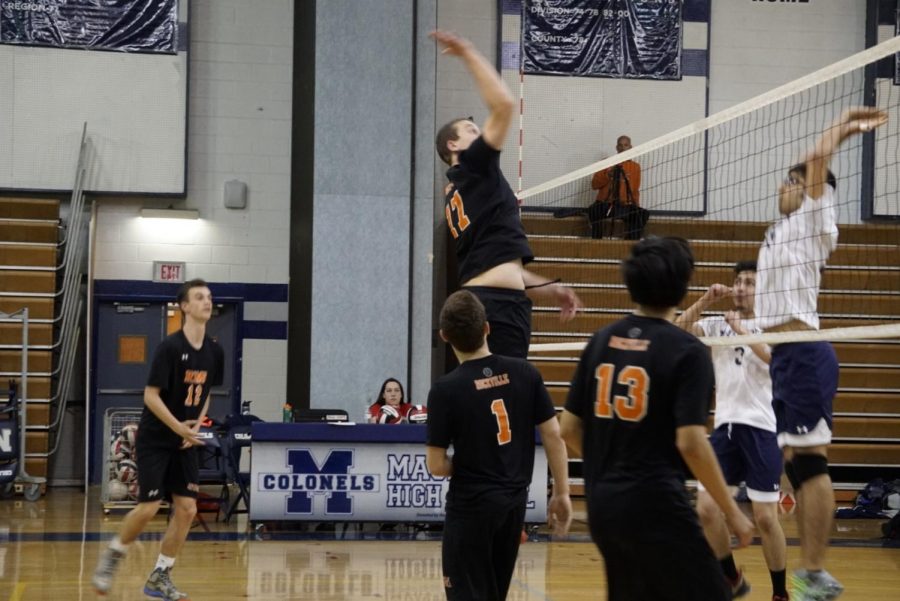 Boys Volleyball
May 3, 2018
With only eight players on the roster, varsity boys volleyball has surpassed last year's 5-7 record.
The boys currently hold a 7-4 record which head coach Stacy Krebs attributes to the team's dynamic hitting abilities and athleticism. Krebs said the main focus of the team has been on service.
"We focus a lot on improve our serve and serve receive abilities because this is an area that can bring us down in games," Krebs said. "The serve is the first play of the game that can dictate the entire rally."

One of the team's main weaknesses has been its communication skills. However, Senior Michael Mantzouranis said that the boys have been able to overcome this and take advantage of the mistakes of the other team to snag more wins.
"I think this year's team plays with a lot more tenacity," Mantzouranis said. "We work hard for every single point and despite being short-handed, we never let our fatigue negatively affect our play."
The boys volleyball team plays their first playoff game at Watkins Mill tonight at 5:30 p.m.