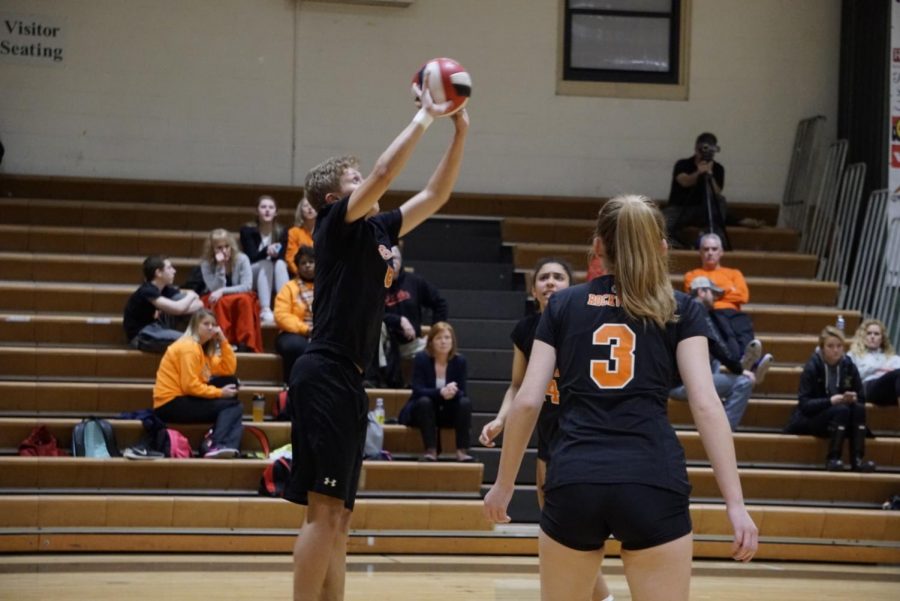 CoEd Volleyball
May 3, 2018
Despite having a new coach and only four returning players, varsity co-ed volleyball has climbed to second place in the county with a record of 10-2.
Head coach Ray Trail took over as co-ed volleyball coach following a 10-2 season and the loss of nine players from the class of 2017. Trail said that one of the main reasons why the team has been able to overcome these losses is its cohesion.
"We have made some great improvement in working together and overall team chemistry during the season … everyone seems to work well together and gets along both during school and during volleyball," Trail said.
Senior Megan Pianalto said that Trail has fostered a positive attitude on the team which has helped them work through the challenges which come with being an inexperienced team.
"It is very easy to get down on ourselves when we make a mistake, but our couch emphasizes the idea of approaching each point with a fresh mind," Pianalto said.
The co-ed volleyball team plays their first playoff game at home tonight at 3:30 p.m. against Gaithersburg H.S.