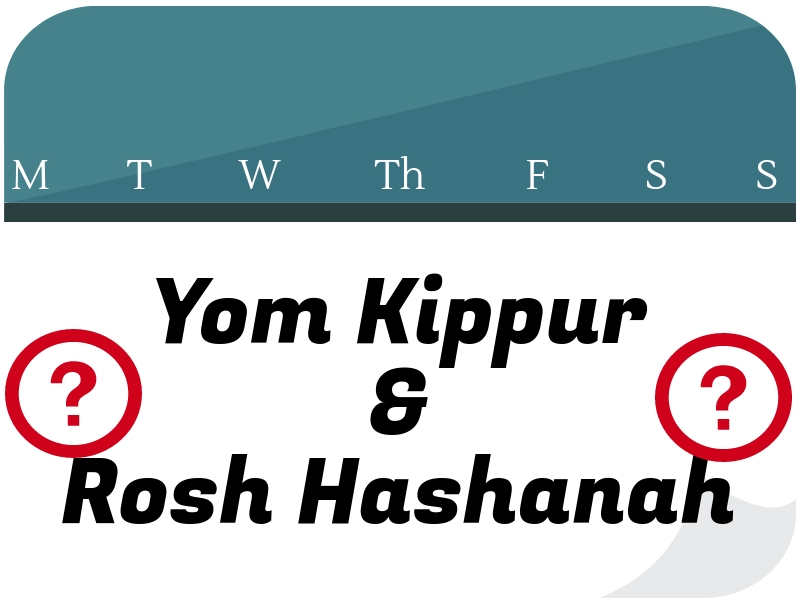 Since the 1970s MCPS has closed school on Jewish holidays like Rosh Hashanah and Yom Kippur because of high absentee rates. However, next school year, this may not be the case as the BOE considers various calendar options such as school on these Jewish holidays as well as requesting that Governor Larry Hogan lift his June 15 last-day-of-school mandate, allowing MCPS to end June 22.
In August 2016, Gov. Hogan signed an executive order that schools start after labor day and end by June 15, causing scheduling conflicts for the 2018-19 school calendar, including time off for Jewish holidays, a full spring break and as many professional days for teachers. This is the first time a Maryland governor has issued such an order affecting school calendars.
State law requires a 180-day school year with a winter and spring break. Closing school on certain religious holidays causes the calendar to be full.
"The overwhelming majority of Marylanders, including parents, students, and teachers, support Governor Hogan's efforts to return to common sense school scheduling, and for school administrators to pretend that starting school after Labor Day puts religious holidays in jeopardy is simply dishonest," Hogan's spokesperson Amelia Chasse said in a statement.
To receive feedback from members of the MCPS community, possible calendar examples for next year are posted on the MCPS website and 30 focus groups have been conducted by district staff where members of the community are able to voice their opinions.
"It will definitely be different since I normally spend those holidays with my family and Jewish community," junior Barrie Pasternak said. "I shouldn't have to worry about missing school on these important religious holidays."
If schools with high Jewish populations are kept open on Rosh Hashanah and Yom Kippur, MCPS could see immense absences of students and staff making daily operations difficult.