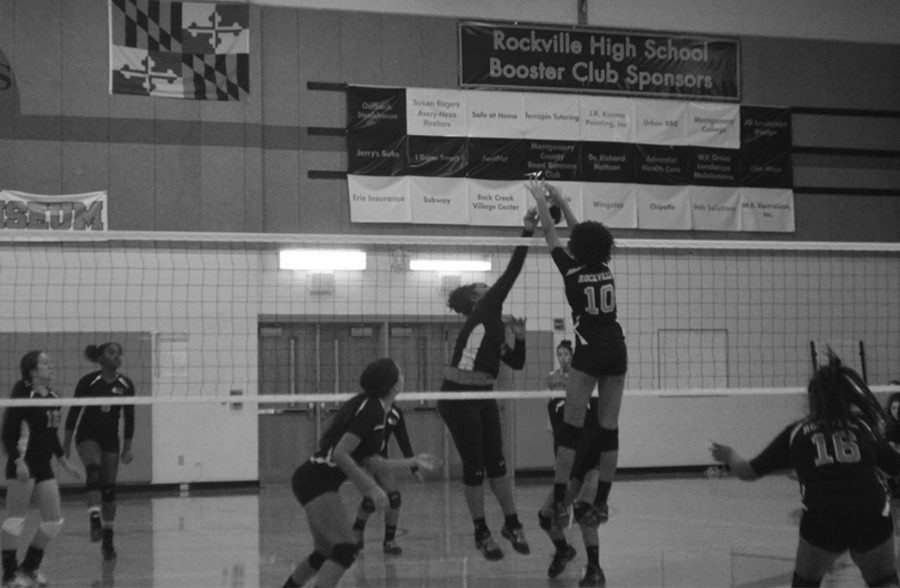 With a 5-5 record, the RHS girls varsity volleyball team is still continuing to improve as the season progresses.
Holding a roster of numerous experienced upperclassmen, as well as some newer players, the team is looking to improve on last season's 6-9 record.
Skill wise, the team has been focusing on serving and receiving serves, as well as their defense. According to junior setter Jillian Krawczel, the team has a closer dynamic this year, which transfers onto the court.
"I think our team chemistry is a lot better than it was last season, which is a huge influence on how we play on the court, so I'm looking forward to [the rest of the season]," Krawczel said.
The team has been succeeding in different games so far this season, and currently holds a better record than they finished with last season. They started off the season strong with a 3-0 win against Einstein HS and a 3-1 win against Springbrook HS. The team plans to keep developing their skills to win more games and advance in playoffs.
"Our goals are to keep playing united and solid like a team, and to win as many games as possible," girls varsity volleyball head coach Stacey Krebs said. "Our team really gets along great, we have a great group of girls."
With a few games left and hopes to go far into playoffs, the team is continuing to work hard at practice and during their games. According to Krawczel, they have been improving overall and just need to continue developing their general skills.
"Obviously we want to win more games than last year, but also [we want] to just improve overall on our skills and whatnot," Krawczel said.
The girls varsity volleyball team will play their next game Oct. 20 at Walter Johnson HS.