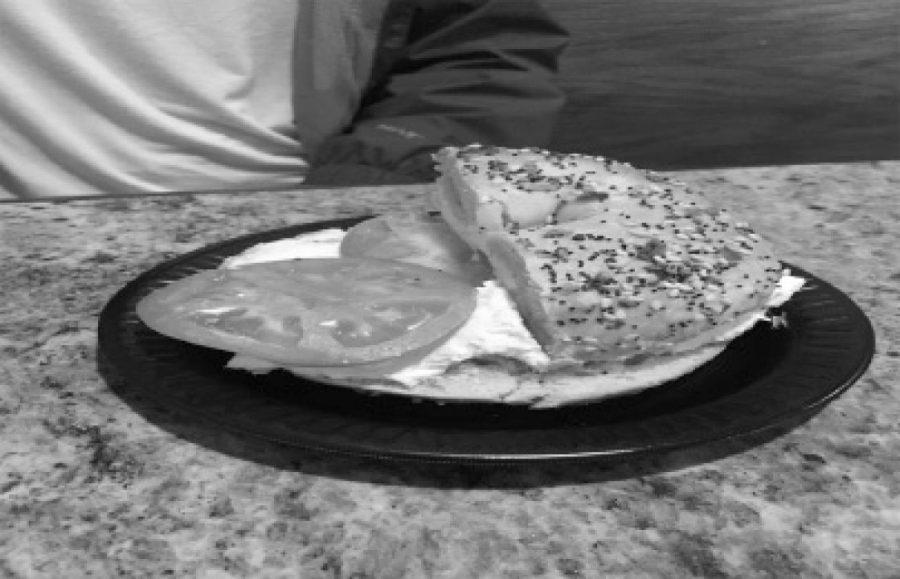 Affordable, authentic and comfortable, Olney Bagels Bakery offered a pleasant surprise with its welcoming decorum and impressively diverse repertoire of healthy, enjoyable meals.
Walking into the conveniently located restaurant off of Georgia Ave., the instantly feels at home with the relaxed yellow tones accompanied by the floral decorations and softly playing pop music. This sense of comfort was slightly diminished by a snappy and sometimes confused cashier, but after ordering from the large menu, the atmosphere quickly picks up again.
Despite the menu being heavily dominated by bagel-based delicacies, there is a surprising amount of other food options, including tuna salads, chicken wraps, classic sandwiches and even soups. All the bread is baked on-site, and all bagel orders have the option to be toasted or left at room temperature. This flexibility helps accommodate multiple preferences for tastes and temperatures.
The Pizza Bagel hot sandwich is one of the most popular dishes, and for a good reason. Costing less than five dollars, this treat is as large as your average bagel, but packed with enough flavor to fill ten. The cheese is hot and the sauce tastes as delicious as it smells. The bread itself is lightly toasted to a crispy perfection that perfectly accentuates the combination of the sweet-salty cheese and tangy sauce.
Seating options are abundant, with booths, stools and tables to choose from. The lighting is ample without being overbearing, and the music is pleasant which creates a relaxing vibe.
Overall, the bakery can be a regular and affordable stop for students with a combination of delicious food and great atmosphere.