Battle: Los Angeles Preview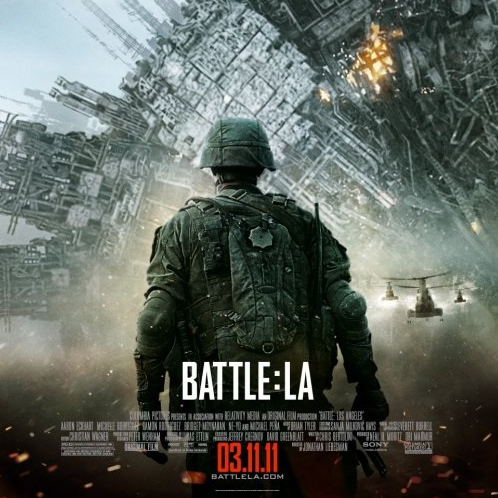 Do you like action? Do you like science-fiction? Do you like action and science-fiction? If so, there is an upcoming movie that you may want to check out: Battle: Los Angeles.
The movie is set in modern day Los Angeles, if that was not obvious. Battle: Los Angeles story follows a platoon of Marines who are tasked with fighting off alien invaders. The trailers for Battle: Los Angeles are creepily vague and do not reveal much about the movie. Some things are clear, though; the aliens are angrier than Pauly D without hair gel, and they want to rid the Earth of humans.
Battle: Los Angeles is directed by Jonathan Liebesman, starring Aaron Eckhart as the lead role and even Singer Ne-Yo in a supporting role. Eckhart has played important roles in his career, most notably Harvey Dent from the Dark Knight. Ne-Yo has acted in his movie career before, but nothing worth mentioning, really; perhaps this movie will be his shining moment as a Hollywood star.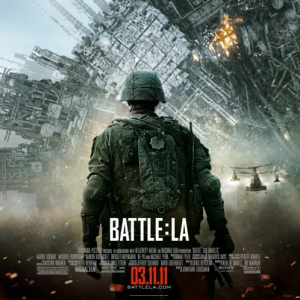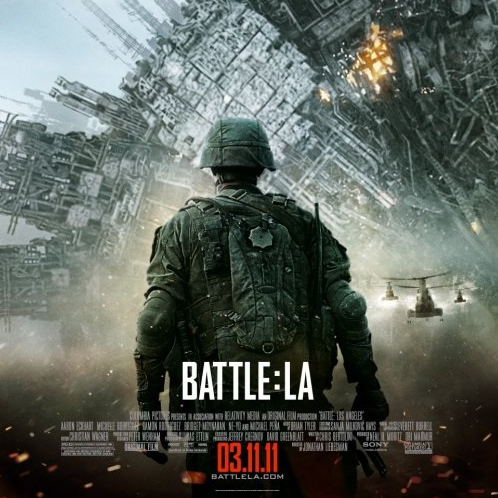 Having good actors does not always translate into having a good movie, though….what about the director? Well, Liebesman has directed some other movies, but the movies he directed were just plain awful. A quick analysis through Libesman's Hollywood career will show you that almost all of his movies were slashers. Some movies Libesman has directed include Texas Chainsaw Massacre and the Killing Room; both movies were just plain terrible…even for slasher films.
With an estimated budget of nearly $100 million dollars, expect to see some visually-stunning animations. A quick viewing of the trailers will also reveal that Battle: Los Angeles is full of some amazing special effects and epic explosions that would make Michael Bay proud. The explosions and guns will keep the fans of action happy and the aliens and gigantic starships will keep the sci-fi geeks content.
Coming to theaters on Friday, all those anxious sci-fi geeks and actions fans out there will not have to wait long to see Battle: Los Angeles.. Make sure to bring your inhalers and an extra pair of pants because Battle: Los Angeles is sure to be amazing.
Related Media: Battle: Los Angeles movie trailer – YouTube