Varsity Basketball Triumphs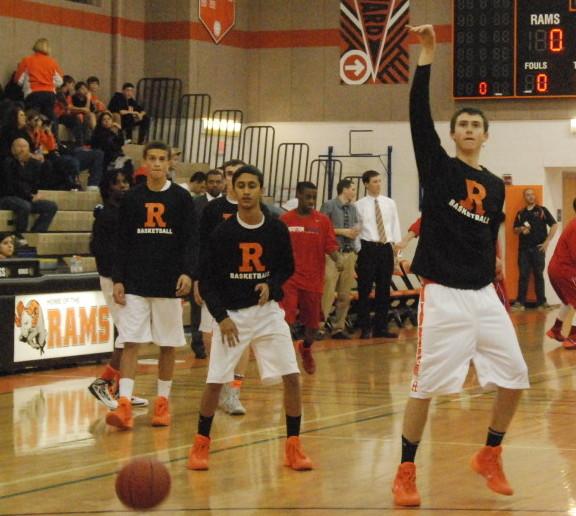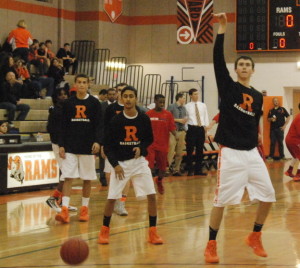 Boys' varsity basketball has gotten off to a strong start with an 8-2 record as of Friday Jan. 10, including wins at both their holiday classic games. The team is looking to push past adverse situations and go far in the playoffs.
"We are not always on the same page but when we are, all our talents show and that makes for a good game," head coach Steve Watson said.
The team is led by senior captains Nehemiah Jackson, Brad Rogers and Brian Ball who all push the team to be better and work harder. They have all been a part of the basketball program all four years of high school.
"During practice we try and keep the guys motivated and remind them what we are working for," Ball said.
Jackson leads in scoring, averaging 15.8 points a game, 2.7 rebounds and 2 assists. Along with Jackson, Ball is the second leading scorer, averaging 15.6 points a game and 4.7 rebounds. Their speed and shooting precision make them both strong competitors and key contributors to the team's success.
Jackson showcased his skills by making the game-winning three pointer in the intense and close game against Thomas S. Wotton HS scoring a total of 19 points to help Rockville win 55-52. The team was up for most of the first half when Wotton started to make a comeback. The game was tied in the last minute of the game until Jackson's shot.
The team had another exciting victory in their 79-70 quadruple overtime win against Wheaton HS. Sophomore guard Ben Wiebusch led the team in scoring with 20 points, along with Jackson who had 19 points and Ball who ended with 12 points and 10 rebounds.
As of Jan. 16, 12 games are left in the regular season and the team hopes to continue to play together in order to make a deep playoff push. Rockville's basketball program attracts young players to continue to play through their high school career.