Parent, Former D.C. Firefighter Remembers Helping at Pentagon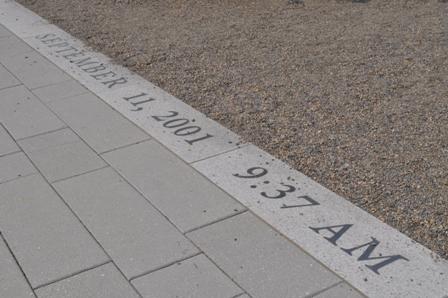 Former D.C. Firefighter Jim Blair was one of the many firefighters to risk their lives at the Pentagon in Arlington, Va., Sept. 11, 2001.
On the day of the attacks, Blair, who was the captain of Tower 10 in D.C., was at home in Maryland while his two children Travis and Kaitlyn, class of 2007 and 2008 respectively, were at school. Blair had turned on CNBC News and saw live coverage of the second attack of the World Trade Center before turning the channel to see people being evacuated from D.C. Blair then called his wife at work to let her know he was going to the firehouse. He arranged to have his kids stay at his neighbor's house when they got home from school, took a shower, got dressed and drove into the city.
Tower 10 had responded on the first Box Alarm sent from D.C. to Arlington to assist with "mutual aid." He spent some time at Battalion Headquarters before taking a relief crew to the Pentagon in the late afternoon or early evening to relieve the on-duty shift of Tower 10.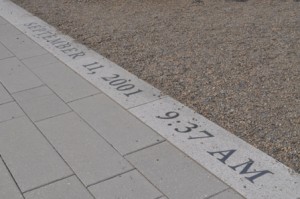 By the time he arrived with a relief crew, the situation at the Pentagon had stabilized. Interior attack crews had been pulled out and the Incident Command had gone to exterior heavy duty operations with ladder pipes, wagon pipes and monitor nozzles, which are various types of water cannons. "On Sept. 11, we had people from all four platoons or shifts working together," said Blair.
Tower 10 had been positioned for heavy duty operations just to the left of the western side of the Pentagon, where the plane hit. Other ladder pipes were in operation some yards to the left and right. Unlike normal aerial ladders, Towers have a platform that can be used to point and move the Ladder Pipe and also serve as an excellent observation post.
Although the situation had stabilized, Blair says that there was still a substantial amount of fire in the Pentagon. Their job was to keep it in check until daylight when it was safer to resume interior attack operations and then salvage and overhaul operations. "Basically, we kept the fire from gutting the whole building the first night," said Blair of Tower 10's efforts.
Usually when Blair thinks of that day, he remembers the tent city of firefighters that formed around the Pentagon that continued to grow during the night, which he describes as very atypical for his job. The tent city was composed of firefighters from around the D.C. area, like Blair, who were working towards a common goal.
Blair will always remember his shift on Sept. 11, 2001 and continue to feel a sense of unity for his fellow firefighters that died in D.C. or New York City. A total of 343 firefighters were killed in either the World Trade Center or the Pentagon, according to New York magazine. "During the night, we kept hearing reports about New York," Blair said. "Losing over 300 firemen in one day, up until that point, was unthinkable."