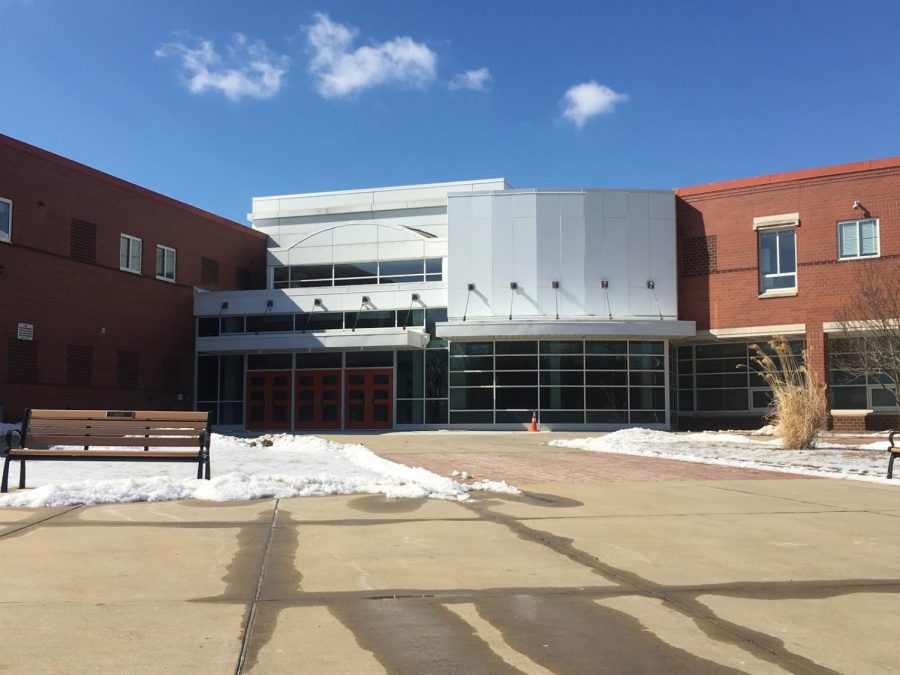 Paig
When students begin returning to RHS for classes, they will be greeted with a newly renovated front entrance. Construction to relocate the front office, which began in the summer, recently concluded this past February. 
The renovation is designed to support access and security to the front office, providing students, staff and visitors entering upon arriving to the building. 
The RHS renovation was part of a larger MCPS security initiative, which impacted many schools. The renovation creates a welcoming, more navigable space, which can better meet the needs of those who enter. 
"We have always had security stationed at the main entrance to facilitate and the renovation is the more permanent approach," assistant principal Daniel Wagner said.
Due to the COVID-19 pandemic, the renovations have taken longer than expected. Though the renovation started in early summer, it recently finished in February, 9 months later. Not only will the renovation require that visitors enter through the front office, but the outside of the building has changed as well. 
"I think the new entrance is an improvement on the previous entrance,"English teacher Adrienne Kelly said. "For staff, the new layout of the front office suite is more streamlined."